James C. Justice National Scout Camp 2022
Event Details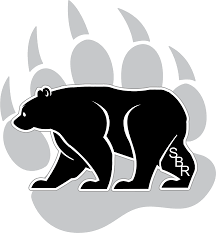 ACTIVITY EXPLORATION, ADVANCEMENT & SCOUTING TRADITIONS
Spend a week of summer camp at the Summit Bechtel Reserve!
The Justice Scout Camp is a week-long resident camp for Scout troops and Venturing Crews who are looking for challenging advancement opportunities, activity exploration, and Scouting traditions. This program is intended to build upon and supplement unit and local resident camp experiences and includes merit badge/ranger elective classes, open activity time, training courses, and camp-wide events within the Walter Scott Scouting Valley at the Summit Bechtel Reserve.
Please note, the James C. Justice National Scout Camp is not a National High Adventure experience. It has a different focus and does not grant access to all of the venues used by the Paul R. Christen National High Adventure Base.
PROGRAM HIGHLIGHTS
Hunters Education Certification: Get your hunters education certification while at summer camp! See Leaders' Guide for more details!
Expanded Ecology & Sustainability Area: Archeology Merit Badge, Geology Merit Badge, Weather Merit Badge, Bird Study Merit Badge, Envionmental Science Merit Badge, and an expanded venue to better explore the natural wonders of the New River Gorge. Check out our Program Schedule or see a full listing of all our programs.
When & Where
Week 1James C. Justice National Scout Camp
Sunday 06-12-2022 11:00 AM ET to
Saturday 06-18-2022 12:00 PM ET
---
Week 2James C. Justice National Scout Camp
Sunday 06-19-2022 11:00 AM ET to
Saturday 06-25-2022 12:00 PM ET
---
Week 3James C. Justice National Scout Camp
Sunday 06-26-2022 11:00 AM ET to
Saturday 07-02-2022 12:00 PM ET
---
Week 4James C. Justice National Scout Camp
Sunday 07-03-2022 11:00 AM ET to
Saturday 07-09-2022 12:00 PM ET
---
Week 5James C. Justice National Scout Camp
Sunday 07-10-2022 11:00 AM ET to
Saturday 07-16-2022 12:00 PM ET
---
Week 6James C. Justice National Scout Camp
Sunday 07-17-2022 11:00 AM ET to
Saturday 07-23-2022 12:00 PM ET
---
Week 7James C. Justice National Scout Camp
Sunday 07-24-2022 11:00 AM ET to
Saturday 07-30-2022 12:00 PM ET
---
Test SessionJames C. Justice National Scout Camp
Sunday 06-12-2022 11:00 AM ET to
Saturday 06-18-2022 12:00 PM ET