Sid Richardson Scout Ranch 2019
Event Details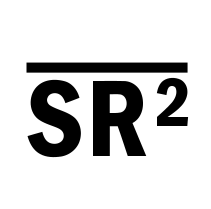 Sid Richardson Scout Ranch SR2
Welcome to Sid Richardson Scout Ranch (SR2), home of the Texas High Adventure Base. We look forward to seeing each and every one of you at SR2!
Sid Richardson Scout Ranch and the Texas High Adventure Base are a unique blend of traditional Scouting and high adventure programs like our living history programs, F-16 Flight Simulation Center, and Kingsnake collection. The programs of our Texas High Adventure Base are second to none in High Adventure fun!
We have worked hard to assemble an excellent staff and will do our best to help you accomplish your summer camp goals and make your stay with us an unforgettable and FUN Scouting vacation.
There are over 70 merit badges offered in the 2018 schedule, as well as five BSA award opportunities. The new merit badges and awards added include Plant Science, Exploration and Paul Bunyan Award.
Chisholm Trail Adventure. High adventure on a 10,000 acre lake! Use one of our 24 pontoon boats to haul your gear all week. Do Vikings, US Cavalry, Texas Rangers, drone racing, covert ops, ATV trail riding, climbing, sporting clays, Cowboy Steak Cooking, sailing, tubing, wakeboarding, blobbing, windsurfing and SUP's!
High Adventure–OA Trail Crew. NEW! Arrowmen from any council can sign up for a week of cheerful service and Chisholm Trail. Experienced OA staff will lead OA participants on 3 days of on trail conservation, construction, and maintenance, and 3 1/2 days on a doing high adventure outposts and watersports at Chisholm Trail. Check it out!
Steele Island Wakeboarding. Spend a week developing wakeboarding and skiing skills.
Brazos River Canoe Trip. BRCT is our 50-mile canoe camping trip and an excellent training run for Northern Tier.
Texas Kayak & Caving Adventure. A week-long sea kayak camping trip with a caving trip at the end!
High Adventure minimum age is 13 years old. 14 for ATV.
When & Where
Week 1Sid Richardson Scout Ranch
Sunday 06-09-2019 1:00 PM CT to
Saturday 06-15-2019 10:00 AM CT
Past
---
Week 2Sid Richardson Scout Ranch
Sunday 06-16-2019 1:00 PM CT to
Saturday 06-22-2019 10:00 AM CT
Past
---
Week 3Sid Richardson Scout Ranch
Sunday 06-23-2019 1:00 PM CT to
Saturday 06-29-2019 10:00 AM CT
Past
---
Week 4Sid Richardson Scout Ranch
Sunday 06-30-2019 1:00 PM CT to
Saturday 07-06-2019 10:00 AM CT
Past