2019 Cub Scout Winter Weekends at Heritage Reservation
Event Details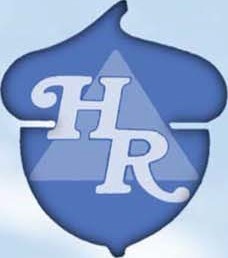 Winter Weekends at Heritage Reservation are a tremendous opportunity for Cub Scouts and their parents to enjoy fun-filled weekends in the great outdoors while experiencing the beauty of winter. Participants will stay in our Potomac Homes overlooking Lake Courage. Cafeteria style meals are provided in our dining area at Pathfinder Lodge. Come with your personal gear and enjoy winter with its exciting program features. Choose from several weekends - each of which is open to any Scout!
PROGRAM FEATURES
The weekend will include sledding, Klondike games, broom-ball, and snowshoeing. All needed equipment is provided. The camp has snowshoes, sleds, and helmets. However, please bring any equipment that you may have (no hockey sticks please). If there is no snow on the ground, the program will consist of log sawing, three-man slingshot, bb guns, archery, hiking, or just enjoying a weekend with your Scout.
CHECK-IN
Winter Weekend check-in begins at 7:00 p.m. on Friday at Pathfinder Lodge. Weekend staff will be on-site to direct you to where you are staying and Pathfinder Lodge to check-in. During check-in, participants will be assigned to activity groups and will be provided final weekend schedules.
MEDICAL FORMS
Please ensure that each participant (youth AND adult) brings a completed Annual Health and Medical Form parts A & B to check-in. If you have questions about the medical form, please see our Information and FAQ page. Medical forms will be collected and secured for the weekend. At the end of the weekend, participants can pick up their forms. Any forms not picked up will be destroyed.
The Winter Weekend fee includes lodging Friday and Saturday night, Friday evening snack, all meals on Saturday, breakfast Sunday, plus program throughout the weekend.
Refunds must be requested in writing at least 14 days before the event. Refunds requested within 14 days of the event will be issued at the discretion of the event adviser. Requests after the event or for no-shows will not be considered. Refunds will be issued via check, less a 10% processing fee. Credit toward future events will not be given.
Housing - Updated for 2019
Updates to the BSA's Youth Protection Guidelines and the Lodging/Cabin Accommodation guidelines in the Guide to Safe Scouting (https://www.scouting.org/health-and-safety/gss/gss01/) require several changes to how housing assignments will work in 2019.
Participants will stay in the Potomac Homes at Heritage Reservation's Eagle Base Conference Center. Heritage Reservation's Potomac Homes hold up to 22 people max and are arranged as follows:
Downstairs Open Rooms – Hold 12 people max. Youth will be assigned to one side and adults to the other.
Upstairs Private Rooms -

Room 1 - Holds 4 to 5 people in the same family.
Room 2- Holds 2 to 3 people in the same family.
Room 3 - Holds 2 people in the same family.
When putting together housing assignments we try to:
Make sure private and open room reservations match the registrations for the weekend.
Keep packs together in houses when possible.
Adult men and women will not be placed in open rooms together. Families wishing to room together should reserve upstairs private room space.
Housing change requests can be made during check-in.
Winter Weekend staff have the final say in housing assignments and reserve the right to reassign housing assignments for weekend efficiency and to maximize the number of weekend participants.
ITEMS TO BRING
You will need to bring your own linens and personal items. We suggest that you bring the necessities; sweaters, warm jackets, flashlight, extra clothes, boots, etc. Dress for the weather. Be prepared to be outside, to get wet, and to get muddy. Washers and dryers are located in each Potomac Home. Detergents must be provided from home. A suggested packing list is provided to the right under Attachments.
HERITAGE RESERVATION ADDRESS
The main address for Heritage Reservation is 300 Heritage Road, Farmington, AP 15437. Some GPS units, however, will try to bring people in through a locked gate on the back side of the property. The alternate address for Heritage Reservation is 2690 Dinner Bell Five Forks Rd., Farmington, PA 15437
When & Where
Winter Weekend 1Heritage Reservation
Friday 01-11-2019 7:00 PM ET to
Sunday 01-13-2019 10:00 AM ET
Past
---
Winter Weekend 2Heritage Reservation
Friday 01-25-2019 7:00 PM ET to
Sunday 01-27-2019 10:00 AM ET
Past
---
Winter Weekend 3Heritage Reservation
Friday 02-01-2019 7:00 PM ET to
Sunday 02-03-2019 10:00 AM ET
Past
---
Winter Weekend 4Heritage Reservation
Friday 02-08-2019 7:00 PM ET to
Sunday 02-10-2019 10:00 AM ET
Past
---
Winter Weekend 5Heritage Reservation
Friday 02-15-2019 7:00 PM ET to
Sunday 02-17-2019 10:00 AM ET
Past
---
Winter Weekend 6Heritage Reservation
Friday 02-22-2019 7:00 PM ET to
Sunday 02-24-2019 10:00 AM ET
Past