Raritan Valley First Aid Meet 900260
Event Details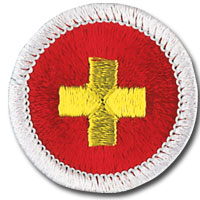 Held at Somerset County Emergency Services Training Academy
Boy Scout Patrols will be competing using first aid problem scenarios. The minimum Patrol size is 4; maximum is 8.
Given the location size, only the first 38 Patrols will be supported.
Judges and Victims do not need to be registered scouters, but will receive an event patch. All attendees must register for the event.
Please provide the names and contact information for your Judges on the Attendees tab. Names of Scouts and Victims are not required.
The Event Informational Packet is available at www.rv.ppbsa.org
Questions' Contact Doug Dzwonczyk at 908-635-8761 or dougczyk@gmail.com
Day of Event Checkin at 8:00 am
Program begins at 8:30 am*(preliminary demo)
When & Where
Somerset County Emergency Services Training Academy
Saturday 12-14-2019 8:00 AM ET to 1:00 PM ET
Past