Merit Badge Introduction and Den Chief Training 900031
Event Details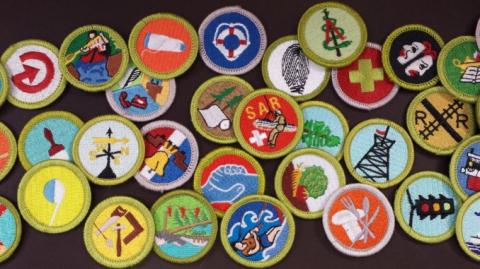 Merit Badge Introduction Workshop and Den Chief Training
Sponsored by Patriots' Path Council Advancement Committee
Held at: Brooklawn Middle School
250 Beachwood Road at Route 202, Parsippany NJ
Check-in at Cafeteria beginning at 8:00 AM, program ends at 1:10 PM
The purpose of the Workshop is to introduce badges to the Scouts and to help them understand the Merit Badge process. For most of the Merit badges, Scouts will be able to obtain a "Partial" but will not be able to complete the Merit Badge at this event.
Registration to open August 31st at 7:00 am
Registration closes Friday, October 26th at 11:59 pm.

Class list and schedule will be in the attachments list to the right.
Also offered: Den Chief Training class, Trail to Eagle Overview, Eagle Project Management
PRE-REGISTRATION IS REQUIRED FOR CLASSES
No walk–ins on the day of the workshop
There are 4 sessions during the day--- Merit Badge classes will either be 1 or 2 sessions in length.
Several classes are offered more than once. The same material is covered in each class. You will not be able to sign up for more than one occurrence of any class - each covers the same material.
Class sizes are limited to 20
Each Scout MUST bring a blue card signed by his Scoutmaster for each Merit Badge
Each Scout should bring the CURRENT Merit Badge Book and/or
the printout OF CURRENT MERIT BADGE REQUIREMENTS FROM SCOUTING.ORG for each badge
Each Scout MUST read and be familiar with the MB requirements before going to the class
Each Scout MUST wear their Class A uniform & Bring registration printout
A responsible adult MUST accompany each Scout in person at the registration table
Each Scout MUST check the Course Catalog (link above right) for each any badge-specific prerequisites to complete ahead of class or materials or equipment to bring to the workshop.
PLEASE NOTE: Schedules, class descriptions and SPACES LEFT IN EACH CLASS are available in the attachments list at the right. For other inquiries about the event, contact ppbsambws@gmail.com.
When & Where
Brooklawn Middle School
Saturday 11-03-2018 8:00 AM ET to 1:15 PM ET
Past