Event Details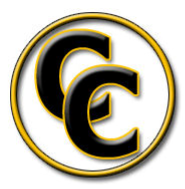 Sign up for Week 1 or Week 2 before they fill up!
Summer camp, a long-term camping experience of seven days and six nights, is one of the great highlights for boys and girls in Scouting. Traditionally considered as one of the cornerstones of the Scouting program, summer camp is the climax of the Troop's year-round camp program.
Camp Cornhusker continues the legacy and builds on the traditions of over fifty years of resident camping. Make sure your troop makes plans to join us for a summer full of fun and excitement.
FOS will NOT be applied after final payment is made. Be sure to schedule your FOS early to apply to camp fees.
FEE SCHEDULE:
DEPOSIT FOR INDIVIUALS IS DUE AT SIGN UP ($75)
EARLY BIRD FINAL PAYMENT DUE BY 3/31/2023 AT 11:59PM
REGULAR FEE PAYMENT DUE BY 5/23/2023 AT 11:59PM
LATE FEE WILL BE CHARGED FROM 5/24/2023 THROUGH 6/3/2023 AT 11:59PM
When & Where
Week 1Camp Cornhusker
Sunday 06-11-2023 2:00 PM CT to
Saturday 06-17-2023 9:00 AM CT
---
Week 2Camp Cornhusker
Sunday 06-18-2023 2:00 PM CT to
Saturday 06-24-2023 9:00 AM CT