2023 Red Card Training Day
Event Details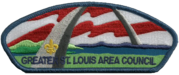 GSLAC RED CARD TRAINING
Walk-ins will be accepted at any time slot up until 5:00p.
Date: April 02, 2023
Time: 1:30 pm to 6:00 pm
Location: Beaumont Scout Reservation- Dining Hall
Audience: All Districts - Scouts BSA and Venturing
Cost: $5.00
Day of: Scouts will attend instructional stations with hands on skills practice. The entire training lasts 45 minutes per group. Groups may choose check in times between 1:30pm and 5:15pm, with a total of 6 time slot options available. Each time slot allows for two groups with a maximum of 24 participants per group.
The first 200 registrants will receive a pocket CPR face shield with a one way valve which is applicable to the First Aid Merit Badge requirement for their first aid kit. At this event the scouts will receive training for Red Cards and Advancement Requirements listed below:
Tenderfoot:
4a - Show first aid for the following: Choking
Second Class:
6a - Demonstrate first aid for the following: Shock
6b - Show what to do for "hurry" cases of stopped breathing and stroke
6c - Tell what you can do while on a campout or hike to prevent or reduce the occurrence of the injuries listed in Second Class requirements 6a and 6b
6d - Explain what to do in case of accidents that require emergency response in the home and backcountry. Explain what constitutes an emergency and what information you will need to provide to a responder
First Class:
7c - Tell the five most common signals of a heart attack. Explain the steps (procedures) in cardiopulmonary resuscitation (CPR)
7e - Develop an emergency action plan for your home that includes what to do in case of fire, storm, power outage, and water outage.
Red Card training is a CPR EMERGENCY ACTION PROCEDURE (EAP) training. This is not a certification. It is only intended to famailirize you with CPR. These skills are needed for several merit badges.
Red cards expire 2 years from date taken. Once you recieve a red card, safeguard the card as this is not a training that can be recorded at the Council.
When & Where
Red Card TrainingBeaumont Scout Reservation
Sunday 04-02-2023
1:30 PM CT to 2:15 PM CT
Past
---
Red Card TrainingBeaumont Scout Reservation
Sunday 04-02-2023
2:15 PM CT to 3:00 PM CT
Past
---
Red Card TrainingBeaumont Scout Reservation
Sunday 04-02-2023
3:00 PM CT to 3:45 PM CT
Past
---
Red Card TrainingBeaumont Scout Reservation
Sunday 04-02-2023
3:45 PM CT to 4:30 PM CT
Past
---
Red Card TrainingBeaumont Scout Reservation
Sunday 04-02-2023
4:30 PM CT to 5:15 PM CT
Past
---
Red Card TrainingBeaumont Scout Reservation
Sunday 04-02-2023
5:15 PM CT to 6:00 PM CT
Past