2021 Cycling Merit Badge Virtual
Event Details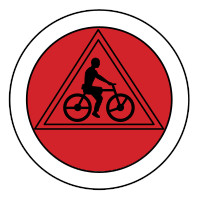 Cycling Merit Badge Workshop
Date: May 08, 2021
Time: 09:00am - 02:00pm
Instructor: Bruce Levitt
Join us for a day working on Cycling Merit Badge May 8, 2021 at the Eileen Pfeifer Shelter on the Katy trail extension to Creve Coeur Park. The workshop will run from 9 am to 2 pm. A rain date will be established in May if the weather in inclement.
There is ample parking at this location, and the shelter and field will work as our learning site. Directions follow.
During this workshop you will explore and your will participate and complete all of the non-riding requirements to the merit badge 1, 2, 3, 4, 5, and 6. We will complete the initial 15 mile ride of requirement 7 road bike option. The remaining 4 rides you will need to complete on your own, with a buddy, with rides that meet your parental approval. We will provide suggestions for ride locations. Requirement 7 - mountain bike option may be completed on your own.
Please note the completed merit badge requires two 15 mile rides (one we will complete during the workshop), two 25 mile rides and a final 50 mile ride to demonstrate proficiency.
What you need to do to prepare.
Please obtain a cycling merit badge book from your unit or the scout shop and review the booklet.
Bring your bike in good working order.
Please bring all necessary safety equipment, including helmet, 2 water bottles, first aid kit, sunscreen, jacket/rain jacket. (review requirement 1). We will not be stopping for lunch, but you may want a snack bar or two on the bike ride. A spare tube and a backpack or bike bag to carry your gear on the ride is necessary.
Please consider bringing a buddy or an adult with you. We will need additional adult coverage on the 15 mile bike ride. Cell phones for communication are appropriate on this activity.
The bike ride will be from the shelter on the Katy Trail extension to the Katy Trail traveling west and return along the same path to the park, a total of 15 miles. There is one small and one medium hill (up and down). The ride is suitable for a novice rider accustomed to using their brakes effectively.
We recommend you take 2 to 3 hour long rides a week for a couple of weeks, as you and your parents agree, to prepare yourself for the 15 mile bike ride.
The following maps will direct you to the shelter. Please note there is no direct access to this shelter from Highway 364 (Page Extension) You must use River Valley Drive from Creve Coeur Mill Road or Maryland Heights Expressway to access River Valley Drive and the shelter. The large parking lot is directly adjacent to the road. The shelter is at the far end of the parking lot.
When & Where
Cycling classOnline Merit Badge Class
Saturday 05-08-2021 9:00 AM CT to 2:00 PM CT