2023 Spring Challenge Course Instructor Training
Event Details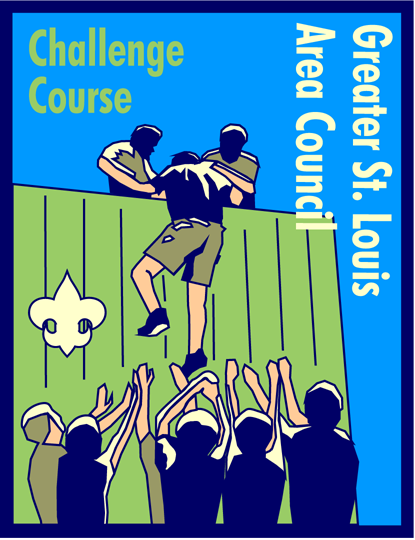 This Initial Challenge Course Instructor training course teaches Scouters the basic skills of safety, equipment, games and fun that both of our challenge courses offer. Once you take the Initial Challenge Course Instructor course at S bar F you can then take a One-Day Orientation for the other two courses.
A Wednesday night and weekend training course is required to be eligible to become a qualified leader for our challenge courses. GSLAC has a course at S bar F Scout Ranch and Beaumont Scout Reservation; different from each other but all offer the challenges that Scouts and Venturers enjoy. All programs and sites use the same policies and procedures.
Wednesday evening session: 7pm at Beaumont (Emerson Center, downstairs in Theatre Room): You will get trained on knots, receive a detailed equipment list, and training about equipment and what to bring for the weekend training and camping at S Bar F. Saturday morning: Meet at Nim's Lake Overlook parking lot at S Bar F Scout Ranch at approximately 7:30am. We hike out of the parking lot at 8am sharp – don't be late, we leave at 8am with or without you. Sunday: We will finish the training about 5pm
Be prepared for a great outdoor training experience so that your young people can have a super challenge course experience. You must be at least 21 years old to take the training. This training is very active and high energy- there is no sitting around and it is all outdoors (rain or shine). Don't sign up thinking that this training is lecture and theories.
Challenge Course Instructor Qualification Training-
Spring Session - Wednesday Night Meeting
Beaumont Scout Reservation
Wednesday 05-10-2023 7:00 PM CT to 9:00 PM CT
AND
Spring Session - Weekend Outdoor Training
S-F Scout Ranch
Saturday 05-20-2023 7:45 AM CT to Sunday 05-21-2023 4:00 PM CT
NOTE: By signing up for the Wednesday night meeting you will automatically be signed up for the Weekend Outdoor Training as well.
For more information please check out the attachment on each registration.
Late Sign-ups: the on-line registration system does not allow registrations starting the date of the Wed. night meeting. If you want to sign up for the training course after that date please contact the Training Director below. They will be able to give you the needed information.
Questions? Contact the Challenge and Climbing Training Director gslac.cc.training@gmail.com
When & Where
2023 Spring Challenge Course Instructor Training - WednesdayBeaumont Scout Reservation
Wednesday 05-10-2023 7:00 PM CT to 9:30 PM CT
Past
---
2023 Spring Challenge Course Instructor Training WeekendS-F Scout Ranch
Saturday 05-20-2023 7:30 AM CT to
Sunday 05-21-2023 5:00 PM CT
Past