2021 Gravois Trail Memorial Day Good Turn
Event Details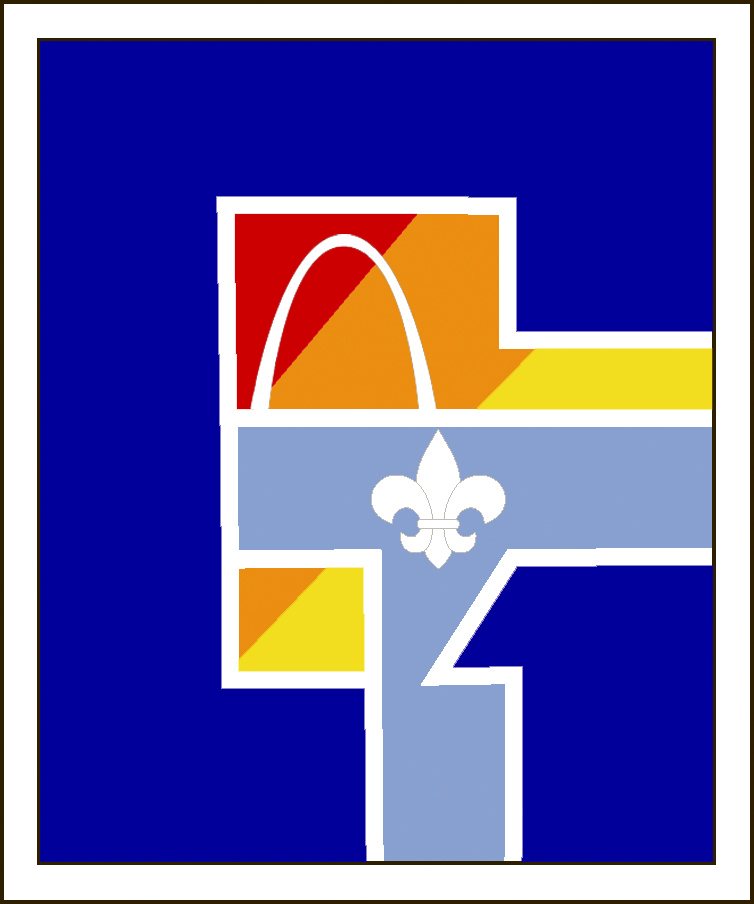 2021 Gravois Trail Memorial Day Good Turn
Scouts of all ages are invited to participate in the Memorial Day Good Turn. Check-in for the Jefferson Barracks Good Turn, hosted by the Gravois Trail District, will be at the Sylvan Springs Park, Shelter 1 (Picnic Area 1, 358-454 Sheridan Rd, St. Louis, MO 63125). Due to Covid restrictions, there will be no procession or Flag Ceremony. Please provide a valid email address as we need to be able to contact registrants with any important updates.
Flag Placement/Recovery Activities:
Jefferson Barracks National Cemetery uses similar coordinating practices used by the Greater St. Louis Area Council to place grave site flags while minimizing the risk of COVID exposure.
Flag placement activities will take place over multiple days in 30 minute time blocks:
Wednesday, May 26, 4:30 pm – 7:30 pm
Thursday, May 27, 4:30 pm – 7:30 pm
Friday, May 28, 4:30 pm – 7:30 pm
Saturday, May 29, 9 am – 7 pm
Covid Control Measures
All units/participants must sign in and complete the GSLAC Pre-Event Medical Screening Checklist BEFORE arrival (see attachment)
Limiting the number of volunteers in the cemetery or section to a total of 30 participants per section.
Staggering the sections where flags are being placed or recovered
Staggering placement times to limit the number of volunteers at the cemetery at any one time
Distribute the number of flag distribution points along with flags being put in vehicles by Activity Staff to prevent volunteers from gathering in high numbers to acquire flags for placement
All participants must wear a two-ply paper or cloth mask - no buffers, neck gaiters, bandanas, or other type of mask is permitted
Masks should completely cover the nose and mouth and fit snugly against the sides of face without gaps.
Physical distancing and crowd avoidance during all announcements and instructions
Additional Information:
Place flags firmly in the soil so they will not blow over
Maps will be distributed at Sylvan Springs park, right across the front entrance to Jefferson Barracks (Picnic Area 1, 358-454 Sheridan Rd, St. Louis, MO 63125)
Please reference the attached "Know Before You Go" Document for helpful tips and information
To Register, please select a day and time slot under "When and Where" to register.
Click on the attachments for instructions, COVID Pre-Event Medical Screening Checklist, and COVID procedures.
When & Where
Wednesday 4:00pm-4:30pmJefferson Barracks National Cemetery
Wednesday 05-26-2021 4:00 PM CT to 4:30 PM CT
Past
---
Wednesday 4:30pm-5:00pmJefferson Barracks National Cemetery
Wednesday 05-26-2021 4:30 PM CT to 5:00 PM CT
Past
---
Wednesday 5:00pm-5:30pmJefferson Barracks National Cemetery
Wednesday 05-26-2021 5:00 PM CT to 5:30 PM CT
Past
---
Wednesday 5:30pm-6:00pmJefferson Barracks National Cemetery
Wednesday 05-26-2021 5:30 PM CT to 6:00 PM CT
Past
---
Wednesday 6:00pm-6:30pmJefferson Barracks National Cemetery
Wednesday 05-26-2021 6:00 PM CT to 6:30 PM CT
Past
---
Wednesday 6:30pm-7:00pmJefferson Barracks National Cemetery
Wednesday 05-26-2021 6:30 PM CT to 7:00 PM CT
Past
---
Thursday 4:00pm-4:30pmJefferson Barracks National Cemetery
Thursday 05-27-2021 4:00 PM CT to 4:30 PM CT
Past
---
Thursday 4:30pm-5:00pmJefferson Barracks National Cemetery
Thursday 05-27-2021 4:30 PM CT to 5:00 PM CT
Past
---
Thursday 5:00pm-5:30pmJefferson Barracks National Cemetery
Thursday 05-27-2021 5:00 PM CT to 5:30 PM CT
Past
---
Thursday 5:30pm-6:00pmJefferson Barracks National Cemetery
Thursday 05-27-2021 5:30 PM CT to 6:00 PM CT
Past
---
Thursday 6:00pm-6:30pmJefferson Barracks National Cemetery
Thursday 05-27-2021 6:00 PM CT to 6:30 PM CT
Past
---
Thursday 6:30pm-7:00pmJefferson Barracks National Cemetery
Thursday 05-27-2021 6:30 PM CT to 7:00 PM CT
Past
---
Friday 4:00pm-4:30pmJefferson Barracks National Cemetery
Friday 05-28-2021 4:00 PM CT to 4:30 PM CT
Past
---
Friday 4:30pm-5:00pmJefferson Barracks National Cemetery
Friday 05-28-2021 4:30 PM CT to 5:00 PM CT
Past
---
Friday 5:00pm-5:30pmJefferson Barracks National Cemetery
Friday 05-28-2021 5:00 PM CT to 5:30 PM CT
Past
---
Friday 5:30pm-6:00pmJefferson Barracks National Cemetery
Friday 05-28-2021 5:30 PM CT to 6:00 PM CT
Past
---
Friday 6:00pm-6:30pmJefferson Barracks National Cemetery
Friday 05-28-2021 6:00 PM CT to 6:30 PM CT
Past
---
Friday 6:30pm-7:00pmJefferson Barracks National Cemetery
Friday 05-28-2021 6:30 PM CT to 7:00 PM CT
Past
---
Saturday 9:00am-9:30amJefferson Barracks National Cemetery
Saturday 05-29-2021 9:00 AM CT to 9:30 AM CT
Past
---
Saturday 9:30am-10:00amJefferson Barracks National Cemetery
Saturday 05-29-2021 9:30 AM CT to 10:00 AM CT
Past
---
Saturday 10:00am-10:30amJefferson Barracks National Cemetery
Saturday 05-29-2021 10:00 AM CT to 10:30 AM CT
Past
---
Saturday 10:30am-11:00amJefferson Barracks National Cemetery
Saturday 05-29-2021 10:30 AM CT to 11:00 AM CT
Past
---
Saturday 11:00am-11:30amJefferson Barracks National Cemetery
Saturday 05-29-2021 11:00 AM CT to 11:30 AM CT
Past
---
Saturday 11:30am-12:00pmJefferson Barracks National Cemetery
Saturday 05-29-2021 11:30 AM CT to 12:00 PM CT
Past
---
Saturday 12:00pm-12:30pmJefferson Barracks National Cemetery
Saturday 05-29-2021 12:00 PM CT to 12:30 PM CT
Past
---
Saturday 12:30pm-1:00pmJefferson Barracks National Cemetery
Saturday 05-29-2021 12:30 PM CT to 1:00 PM CT
Past
---
Saturday 1:00pm-1:30pmJefferson Barracks National Cemetery
Saturday 05-29-2021 1:00 PM CT to 1:30 PM CT
Past
---
Saturday 1:30pm-2:00pmJefferson Barracks National Cemetery
Saturday 05-29-2021 1:30 PM CT to 2:00 PM CT
Past
---
Saturday 2:00pm-2:30pmJefferson Barracks National Cemetery
Saturday 05-29-2021 2:00 PM CT to 2:30 PM CT
Past
---
Saturday 2:30pm-3:00pmJefferson Barracks National Cemetery
Saturday 05-29-2021 2:30 PM CT to 3:00 PM CT
Past
---
Saturday 3:00pm-3:30pmJefferson Barracks National Cemetery
Saturday 05-29-2021 3:00 PM CT to 3:30 PM CT
Past
---
Saturday 3:30pm to 4:00pmJefferson Barracks National Cemetery
Saturday 05-29-2021 3:30 PM CT to 4:00 PM CT
Past
---
Saturday 4:00pm-4:30pmJefferson Barracks National Cemetery
Saturday 05-29-2021 4:00 PM CT to 4:30 PM CT
Past
---
Saturday 4:30pm-5:00pmJefferson Barracks National Cemetery
Saturday 05-29-2021 4:30 PM CT to 5:00 PM CT
Past
---
Saturday 5:00pm-5:30pmJefferson Barracks National Cemetery
Saturday 05-29-2021 5:00 PM CT to 5:30 PM CT
Past
---
Saturday 5:30pm-6:00pmJefferson Barracks National Cemetery
Saturday 05-29-2021 5:30 PM CT to 6:00 PM CT
Past
---
Saturday 6:00pm-6:30pmJefferson Barracks National Cemetery
Saturday 05-29-2021 6:00 PM CT to 6:30 PM CT
Past
---
Saturday 6:30pm-7:00pmJefferson Barracks National Cemetery
Saturday 05-29-2021 6:30 PM CT to 7:00 PM CT
Past