2023_OA_Lodge_Leadership_Development
Event Details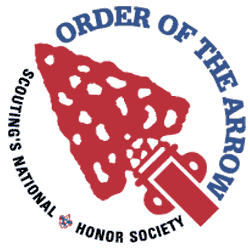 2023 Lodge Leadership Development (LLD)
November 19 at 12pm
Arrowwood Water Park- 6967 Lake Forest Rd., Baxter, MN 56425
LLD will not be at Parker Dining Hall, we are instead going to hold a Leadership Development meeting at a Arrowwood Waterpark in Baxter.
Required for 2024 LEC! Recommended for any Lodge Committee member or interested Naguonabe Lodge Member, to learn more about roles in the OA and how our Lodge operates.
This year's Lodge Leadership Development is inclusive to all Members, if you want to know how our Lodge operates, please join us at 2:00pm at Arrowwood Water Park in Baxter MN.
This event will provide FREE pizza to all active Lodge members in attendance, pizza will be served at 3:00pm. Members interested in waterpark fun, the cost is $21.58 with Tax paid to Arrowwood
Registration deadline is no later than November 14th, the Arrowwood needs a head count!
When & Where
Arrowwood Water Park
Sunday 11-19-2023
12:00 PM CT to 5:00 PM CT