Popcorn Add On Orders 2018
Event Details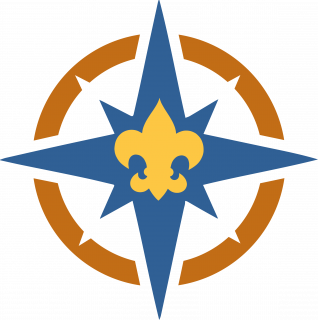 UPDATE 10-12-18
9
am
. --Note new Pick up times in Eagan
Inventory reflects the truck that arrived this morning full of microwave and white cheddar!
YOU MUST CLICK CHECK OUT AND BOOK REGISTRATION before your order is valid. Non booked registrations will NOT be accepted and may result in no inventory available.
Remember, all products ordered and picked up will counted towards your Unit's total S&D Order and part of the 15% return maximum calculated.
YOU MUST bring your confirmation email via phone or printed off with Packing Slip with you to the location you ordered from. In progress registrations will not be filled!
Western Districts: Please do NOT fill out this form, instead contact one of the people below for pick ups out west. They have their own inventory.
1. For CROW RIVER units that dont have a large order or arent close to the Metro, we have a limited amount in Cokato. Pick up in Cokato contact Leland at 612-261-2341 to arrange for a pick up date and time. We do not ship specific unit orders to Cokato at this time.

2. For TRAILBLAZER Pick up in Willmar contact Michael Gratz at 320-214-8316
All other Districts PLEASE NOTE- We are using this system to help us track available product and ensure we have it on hand when you come to pick it up. There are a few tricks you need to know to place your add-on order. We appreciate your understanding as we try to use available resources to best manage the add-on order process..
IGNORE THE 10/28/18 date. As this is an event system, we needed a date. Disregard the date.
Make sure to order from the Site you want to pick up from. Click either Minnetonka Warehouse, New Brighton Warehouse or Eagan Warehouse. They have separate inventories and separate hours they are open.

Select the quantity of products needed. To best distribute products during the first two weeks, there is a maximum of some of the products. It will show in the drop down menu.

Quantity shown is amount remaining at site to ensure product is available when you come to pick it up. Thank you for your understanding in this.

Enter your Contact Information
You are ordering in CASES. No singles are available to order at this time.
PICKUP TIMES: AS OF 9/23/18 --Look for changes each week.

The times below are the ONLY times the warehouses will be open and staffed. Please plan ahead to arrive during the times below.
New Brighton
2100 Old Highway 8, New Brighton
NB Hours Open:
Mondays 4-8 pm
Thursdays 4-8 pm
Saturdays 8am-11am
Eagan Warehouse--NEW
Freightmasters--3173 Dodd Road, Eagan, MN 55121 -Dock Door 20
Look for the signs.
Eagan Hours Open:
Tuesdays 5pm-8pm
Thursdays 5pm-8pm
Minnetonka Warehouse--2812 Hedberg Drive, Minnetonka
Wednesdays 4-8pm
Friday 11am-3pm
Thank you for supporting Scouting and selling Popcorn. And thank you for understanding as we try this system (with necessary work-arounds) to better manage add-on order processes.
When & Where
Eagan Popcorn WarehouseFreightmasters
Saturday 10-27-2018 10:00 AM CT to 10:30 AM CT
Past
---
Minnetonka Popcorn WarehouseMinnetonka Popcorn Warehouse
Saturday 10-27-2018 10:00 AM CT to 10:30 AM CT
Past
---
New Brighton WarehouseNew Brighton Popcorn Warehouse
Saturday 10-27-2018 10:00 AM CT to 10:30 AM CT
Past