Great Rivers Fall Camporee 2018
Event Details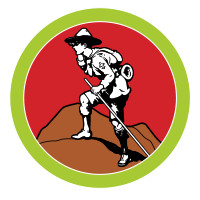 Great Rivers District 2018 Fall Camporee
Theme - Scouting Heritage
Phillippo Scout Reservation - Upper Level
Friday, October 5 to Sunday, October 7, 2018
Cost is $15 per Scout and $6 per Adult/Leader
NO WALK-INS, ALL PARTICIPANTS MUST BE PRE-REGISTERED!
Scouts will have the opportunity to earn the Scouting Heritage merit badge as they learn about Scouting history and heritage, both worldwide and from our local area. They will add to (or start) a new Scouting collection, play gams and visit a traveling museum containing vintage and antique scouting items.
Troops are welcome to invite Webelos and Arrow of Light Scouts who are actively visiting Troops for potential cross-overs are welcome to join this event. Please ask the Scoutmaster of the Troop being visited to include visiting Webelos, Arrow of Light Scouts, and their parents, in their registration. Webelos, Arrow of Light Scouts and their parents will camp with the host unit they choose to visit. Webelos and Arrow of Light Scouts cannot earn Merit Badges. However, some of the activities may cover requirements needed for rank advancement.
Every year we hold a cooking contest in honor of avid Scouter and amazing camp-chef, Fred Boulay. This year's theme is APPLE! Come up with a creative apple dish and enter it in the cooking contest. Winners get their Troop engraved on the trophy and have bragging rights for a full year. Troop 9049 and 9817, the winner of the 2017 traveling award, will be the host and judges for this year's event. The cooking entries must be prepared at the Camporee, at the Unit's campsite. We are also requesting a copy of the recipe used for the competition to add to our district website recipe box.
If you have questions Great Rivers please contact Jenny Veith (651) 343-9860 or by email at j3nnyv31th@hotmail.com
When & Where
Phillippo Scout Reservation
Friday 10-05-2018 5:30 PM CT to
Sunday 10-07-2018 11:00 AM CT
Past