2021-22 Chain Saw Safety Training
Event Details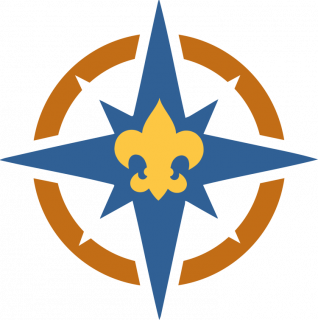 Chainsaw Safety Training
Northern Star Scouting is offering Chainsaw Safety Training on a couple dates at two different locations. Chainsaw training is required if you are planning to operate a chainsaw on Northern Star Council camp properties. Events such as Conclaves and Alumni work weekends benefit from trained volunteers. Cutting is always done at the discretion of the Camp Ranger and/or council staff.
OSHA Required Equipment: Helmet with screen face shield, Ear protection, Chainsaw chaps and Chainsaw boots.
You will need to have your own chain saw, fuel, bar oil and safety gear.
Council Required Equipment: Safety glasses and work gloves.
* The council has a limited number of chainsaw boots available for use.
** The camp has a few extra helmets and chaps available for use.
LOCATIONS AND DATES:
Fred C Andersen Scout Camp: July 24, 2021 - Meet at Swanson Lodge
Stearns Scout Camp: August 21, 2021 - Meet at Landes Training Center
Phillippo Scout Reservation: October 23, 2021 - Meet at the Gwin Center
Stearns Scout Camp: April 9, 2022 - Meet at Landes Training Center
All Classes will run the same at all locations.
Check in starts at 8:00 a.m. - Class starts promptly at 9:00 a.m. bring a bag lunch, the day will end at about 4:00 p.m.
Each session limits vary according to location.
Note: We do encourage you to purchase all of your own safety equipment. Safety equipment should always be used when cutting on your own or at camps. Always think SAFETY.
This is open to adults 21 years of age and older.
When & Where
Fred C Andersen Chainsaw 1 & 2 Safety Training July 24, 2021Fred C. Andersen Scout Camp
Saturday 07-24-2021 8:00 AM CT to 4:00 PM CT
Past
---
Stearns Scout Camp Chainsaw 1 & 2 Safety Training, August 21, 2021Stearns Scout Camp
Saturday 08-21-2021 8:00 AM CT to 4:00 PM CT
Past
---
Phillippo Scout Reservation Chainsaw 1 & 2, October 23, 2021Phillippo Scout Camp
Saturday 10-23-2021 8:00 AM CT to 4:00 PM CT
Past
---
Stearns Scout Camp Chainsaw 1 & 2, April 9, 2022Stearns Scout Camp
Saturday 04-09-2022 8:00 AM CT to 4:00 PM CT
Past