2023 Cub Summer Camp (KSC)
Event Details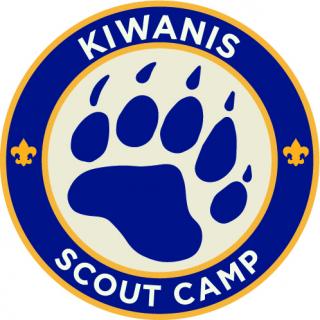 Cub Scout Summer Camp is a full weekend program (Friday - Sunday) offered at all three of our Cub Scout Camps. Webelos Scouts have an opportunity to stay for an additional Outpost program, which is one extra night of specialized activities to introduce a bit of what Scouts BSA camping will be like.
Camp will include a mix of fun activities and advancement opportunities, led by our trained staff.
Indoor and outdoor housing options are available at Kiwanis on a first come first serve basis. Food service will be provided in a dining hall. Scouts are placed in dens according to their pack. A ratio of 1 adult for every 2 youth is required; Tiger Cubs each require their own adult partner. Please make one reservation per Pack.
Cub Scout aged siblings (entering 1st - 4th grade in the fall) will be welcome.
For more information and camp contacts, please click here to visit our website.
When & Where
Session 1Kiwanis Scout Camp
Friday 06-16-2023 6:00 PM CT to
Sunday 06-18-2023 3:00 PM CT
---
Session 2Kiwanis Scout Camp
Friday 06-23-2023 6:00 PM CT to
Sunday 06-25-2023 3:00 PM CT
---
Session 3Kiwanis Scout Camp
Friday 07-07-2023 6:00 PM CT to
Sunday 07-09-2023 3:00 PM CT
---
Session 4Kiwanis Scout Camp
Friday 07-14-2023 6:00 PM CT to
Sunday 07-16-2023 3:00 PM CT
---
Session 5Kiwanis Scout Camp
Friday 07-21-2023 6:00 PM CT to
Sunday 07-23-2023 3:00 PM CT
---
Session 6Kiwanis Scout Camp
Friday 07-28-2023 6:00 PM CT to
Sunday 07-30-2023 3:00 PM CT
---
Session 7Kiwanis Scout Camp
Friday 08-04-2023 6:00 PM CT to
Sunday 08-06-2023 3:00 PM CT
---
Session 8Kiwanis Scout Camp
Friday 08-11-2023 6:00 PM CT to
Sunday 08-13-2023 3:00 PM CT