2023 Arrow of Light Camp (TSC)
Event Details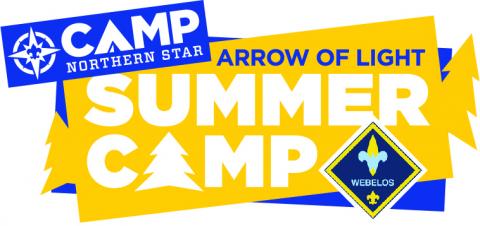 Arrow of Light Camp is open to our 2nd year Webelos (entering 5th grade in the fall). This camp is designed to help Scouts complete advancement and introduce them to Scouts BSA. They can look forward to an extra night at camp, as well as some unique activities that are not available to them at Cub Summer Camp.
Camp will include activities such as climbing, obstacle courses, outdoor skills, advancement opportunities, and more!
Food service will be provided in a dining hall (Miles Hall). A ratio of 1 adult for every 4 youth is required.
For more information and camp contacts, please click here to visit our website.
When & Where
Session 1Tomahawk Scout Camp
Friday 06-16-2023 6:00 PM CT to
Monday 06-19-2023 3:00 PM CT
Past
---
Session 2Tomahawk Scout Camp
Friday 06-23-2023 6:00 PM CT to
Monday 06-26-2023 3:00 PM CT
Past
---
Session 3Tomahawk Scout Camp
Friday 07-07-2023 6:00 PM CT to
Monday 07-10-2023 3:00 PM CT
Past
---
Session 4Tomahawk Scout Camp
Friday 07-14-2023 6:00 PM CT to
Monday 07-17-2023 3:00 PM CT
Past
---
Session 5Tomahawk Scout Camp
Friday 07-21-2023 6:00 PM CT to
Monday 07-24-2023 3:00 PM CT
Past
---
Session 6Tomahawk Scout Camp
Friday 07-28-2023 6:00 PM CT to
Monday 07-31-2023 3:00 PM CT
Past
---
Session 7Tomahawk Scout Camp
Friday 08-04-2023 6:00 PM CT to
Monday 08-07-2023 3:00 PM CT
Past
---
Session 8Tomahawk Scout Camp
Thursday 08-10-2023 6:00 PM CT to
Sunday 08-13-2023 1:00 PM CT
Past