2024 Cub Summer Camp (PSC)
Event Details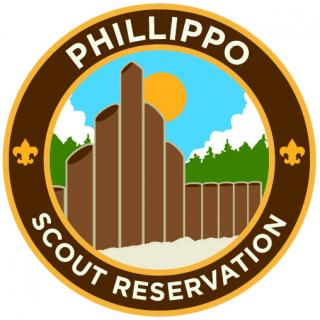 Cub Scout Summer Camp is a full weekend program (Friday - Sunday) offered at our Cub Scout Camps. Webelos Scouts have an opportunity to stay for an additional Outpost program, which is one extra night of specialized activities to introduce a bit of what Scouts BSA camping will be like.
Camp will include a mix of fun activities and advancement opportunities, led by our trained staff.
Food service will be provided in a dining hall. Scouts are placed in dens according to their pack. A ratio of 1 adult for every 2 youth is required; Tiger Cubs each require their own adult partner.
Cub Scout aged siblings (entering 1st - 4th grade in the fall of 2024) will be welcome.
For info and an FAQ about 2024 Early Registration (6/1/2023 - 1/31/2024) Click Here
For a full payment timeline for 2024 Cub Summer Camp Click Here
When & Where
Session 1Phillippo Scout Camp
Friday 06-14-2024 6:00 PM CT to
Sunday 06-16-2024 3:00 PM CT
---
Session 2Phillippo Scout Camp
Friday 06-21-2024 6:00 PM CT to
Sunday 06-23-2024 3:00 PM CT
---
Session 3Phillippo Scout Camp
Friday 06-28-2024 6:00 PM CT to
Sunday 06-30-2024 3:00 PM CT
---
Session 4Phillippo Scout Camp
Friday 07-12-2024 6:00 PM CT to
Sunday 07-14-2024 3:00 PM CT
---
Session 5Phillippo Scout Camp
Friday 07-19-2024 6:00 PM CT to
Sunday 07-21-2024 3:00 PM CT
---
Session 6Phillippo Scout Camp
Friday 07-26-2024 6:00 PM CT to
Sunday 07-28-2024 3:00 PM CT
---
Session 7Phillippo Scout Camp
Friday 08-02-2024 6:00 PM CT to
Sunday 08-04-2024 3:00 PM CT
---
Session 8Phillippo Scout Camp
Friday 08-09-2024 6:00 PM CT to
Sunday 08-11-2024 3:00 PM CT