2023 Summer Discovery Day Camp
Event Details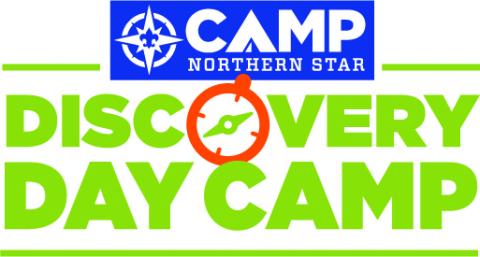 Discovery Day Camp is a week long program (5 days) that is open to all youth in Kindergarten through 6th grade. Each day will be filled with activities such as swimming, hiking, climbing, archery, STEM activities, outdoor skills, crafts, and more! All of the activities will be age appropriate and guided by our well trained and enthusiastic staff. With multiple sessions offered at a variety of locations you are sure to find something that will fit your busy schedule!
Before and After care is available for an additional fee. For questions, please contact camping@northernstar.org, 612-261-2303.
Looking for Camp Invention instead? Click here to register!
When & Where
June 12-16, 2023 Base CampBase Camp - TeamBuilding Center
Monday 06-12-2023 9:00 AM CT to
Friday 06-16-2023 4:00 PM CT
---
June 26-30, 2023 Base CampBase Camp - TeamBuilding Center
Monday 06-26-2023 9:00 AM CT to
Friday 06-30-2023 4:00 PM CT
---
June 26-30, 2023 PhillippoPhillippo Scout Camp
Monday 06-26-2023 9:00 AM CT to
Friday 06-30-2023 4:00 PM CT
---
July 10-14, 2023 Base CampBase Camp - TeamBuilding Center
Monday 07-10-2023 9:00 AM CT to
Friday 07-14-2023 4:00 PM CT
---
July 17-21, 2023 KiwanisKiwanis Scout Camp
Monday 07-17-2023 9:00 AM CT to
Friday 07-21-2023 4:00 PM CT
---
July 31-August 4, 2023 KiwanisKiwanis Scout Camp
Monday 07-31-2023 9:00 AM CT to
Friday 08-04-2023 4:00 PM CT
---
July 31-August 4, 2023 PhillippoPhillippo Scout Camp
Monday 07-31-2023 9:00 AM CT to
Friday 08-04-2023 4:00 PM CT
---
August 7-11, 2023 PhillippoPhillippo Scout Camp
Monday 08-07-2023 9:00 AM CT to
Friday 08-11-2023 4:00 PM CT
---
August 14-18, 2023 Base CampBase Camp - TeamBuilding Center
Monday 08-14-2023 9:00 AM CT to
Friday 08-18-2023 4:00 PM CT
---
August 21-25, 2023 Base CampBase Camp - TeamBuilding Center
Monday 08-21-2023 9:00 AM CT to
Friday 08-25-2023 4:00 PM CT
---
August 21-25, 2023 Rum RiverRum River Scout Camp
Monday 08-21-2023 9:00 AM CT to
Friday 08-25-2023 4:00 PM CT
---
August 28-September 1, 2023 Base CampBase Camp - TeamBuilding Center
Monday 08-28-2023 9:00 AM CT to
Friday 09-01-2023 4:00 PM CT