College of Commissioner Service 2021
Event Details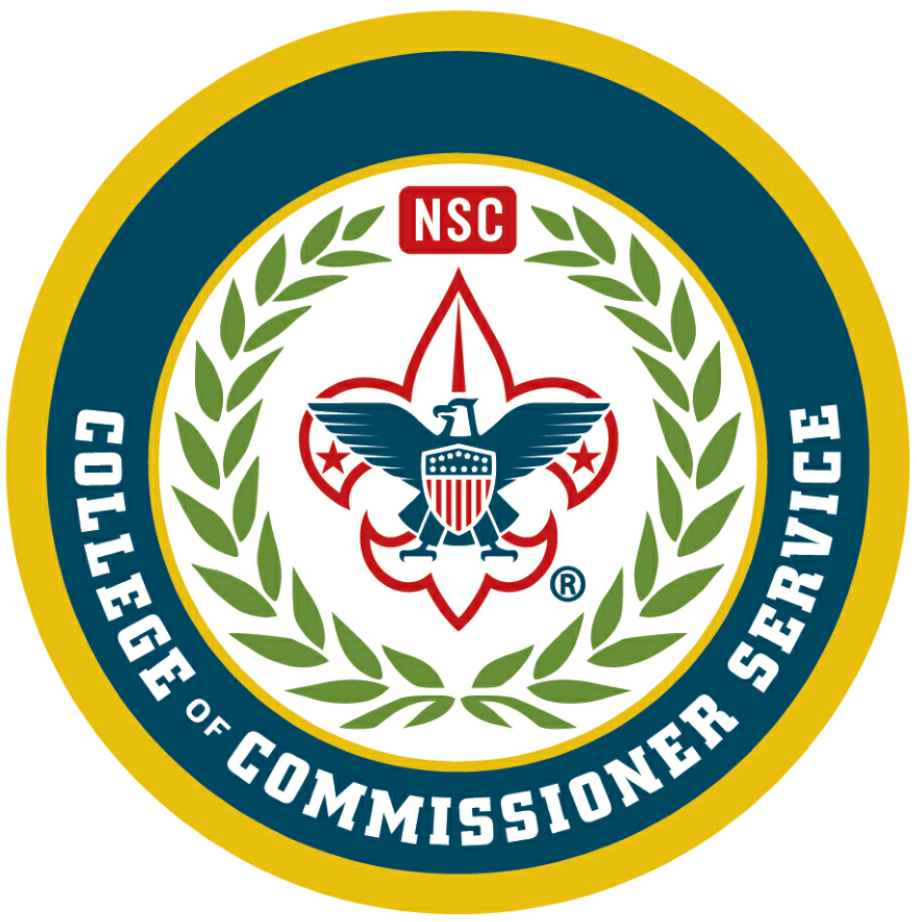 Northern Star Council
College of Commissioner Service
October 9, 2021
This year's College will be held live, in-person at St. Paul college with a virtual training option for the Bachelor's, Master's and Continuing Education programs. The Virtual training curriculums feature a fixed group of courses without additional electives available. In-person attendance is recommended where ever possible.
Cost $35, fee discounted to $28 if registered before October 1st at 11:59 pm.
Bachelor's Degree – Master's Degree – Doctorate Degree - Advanced Studies - Continuing Education
What Course Do I Register For:
Bachelors of Commissioner Service Degree:
The Bachelors Program is the level of training available to anyone who has completed Commissioner Basic Training and holds a current BSA Youth Protection training certificate. This training will offer a series of 8 courses that will build upon your Basic Training skills.
Masters of Commissioner Service Degree:
The Master's program is advanced training that would follow completion of Bachelor of Commissioner Service degree or another recognized BSA College of Commissioner Service, and holds a current BSA youth protection training certificate. Complete a minimum of 16 total courses of instructions (including Bachelors) from this College or another recognized BSA College of Commissioner Service, including the core and elective courses specified for the Masters Degree curriculum, and be recommended for the degree by the Dean of the Masters Program.
Doctorate of Commissioner Service Degree:
The Doctorate program is next level of training following completion of the Master's Degree and includes carrying out a project that will benefit an area of scouting. Students will attend 8 hours of advanced level training courses that includes the presentation of your completed project.
Advanced Studies Degree:
The Advanced Studies Program provides 8 hours of elective course curriculum that will supplement previous Commissioner training. The Advanced Studies Program is intended for commissioners who have already completed the Master's program or Doctorate programs and are interested in gaining further learning from a broad curriculum of optional courses including fellowship with Commissioners.
Continuing Education:
A non-degree opportunity for commissioners of any level to participate in a group discussion on key unit issues commissioners need to address.
College of Commissioner Service website:
More information on the College of Commissioner Service can be found at: http://www.northernstarbsa.org/about-the-college-of-commissioner-service
Please note that any prior degree from any College of Commissioner Service will qualify you to attend the next training level.
When & Where
In Person - College of Commissioner ServiceSt Paul College
Saturday 10-09-2021 8:00 AM CT to 5:00 PM CT
Past
---
Virtual - College of Commissioner Service
Saturday 10-09-2021 8:30 AM CT to 5:00 PM CT
Past