Seton Scout Naturalist Training
Event Details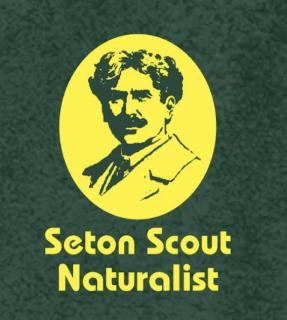 The Third Annual Ernest Thompson Seton Scout Naturalist Leadership Program will be held at Camp Saffran on Friday, May 3 from 7PM to Sunday May 5, ending at 3PM. You will practice your naturalist leadership skills when you attend the Cub Scout Family Weekend on Saturday May 18, from 9AM to 5PM.
The training will enable you to hit the trail with your Scouts as you serve as a naturalist leader! The program is staffed by knowledgeable and creative members of the Baltimore Area Scout Council Conservation Committee.
Join other nature-oriented Scouts and adults for our hands-on, fun, and completely outdoors training that will equip you to serve your Scout unit by leading a variety of programs including: an informative nature hike, night owl prowl, stream study, wildlife and geology-focused wilderness hike, nature solo, ecology related field games, conservation projects, and a nature-themed campfire at Broad Creek or a local park.
The $75 program fee includes materials and meals. Participants of the program will be tenting at the Dan Beard campsite. We encourage a team of two Scouts or adults from each unit to join the program. Father and son, mother and daughter teams etc. are also invited to attend.
Program is Optional: Seton Scout Naturalist Weekend graduates are invited to serve on the Cub Family weekend staff. Attendance is free and lunch is included. You will be awarded a Seton Scout Naturalist hat after leading a nature hike and ecology-related field games for Cub Scouts and parents at the Cub Family weekend on Saturday, May 18.
Patches will be available to the Scouts in your unit to be awarded after you present your own nature-themed program.
Please email program leader, Marty Brazeau, at scoutnaturalist@gmail.com with any questions you my have.
The program was featured in the April 2022 edition of Scout Life magazine. Here's the link to the online article: https://scoutlife.org/about-scouts/scouting-around/175370/when-you-complete-the-seton-scout-naturalist-program-your-adventure-is-only-beginning/
When & Where
Camp Saffran
Friday 05-03-2024 7:00 PM ET to
Sunday 05-05-2024 3:00 PM ET
---
Cub Family Weekend Nature HikesCamp Saffran
Saturday 05-18-2024
9:00 AM ET to 5:00 PM ET