Event Details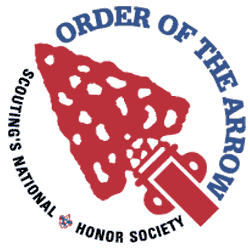 NOTE: HEALTH FORM PARTS A&B ARE REQUIRED TO ATTEND SNOWFLAKE POW-WOW!
Snowflake Pow-Wow will be held at Camp Dodge in Johnston Iowa February 26-28, 2021. Camp Dodge is located at 7105 NW 70th Ave in Johnston, IA. All members are encouraged to attend this fun event in the Camp Dodge barracks while participating in different events including ceremony evaluations, sessions on leadership, E&P training, various crafts, other sessions on OA History and ceremonies, and of course the famous Saturday night Pow-Wow!
We will also have a Brotherhood ceremony. The only members currently eligible for Brotherhood are those inducted in 2019 or earlier since our Fall Inductions were in September and October. You must attend the entire weekend to participate in the Brotherhood ceremony. You can find requirements for Brotherhood on our website at mitigwa-lodge.org.
Our trading post will be open with new merchandise including playing cards, drinking glasses, keychains, and more.
We will be modifying our usual practices to comply with COVID-19 restrictions and social distancing. More information will be available at the event.

Please note: Do not arrive before 5:30 pm on February 26. Photo ID is required to enter the facility. All drivers must observe posted speed limits and signs, including no driving while using a cell phone. Please do not arrive before 5:30 PM. We will be in barracks S-53.
We hope to see you at Snowflake Pow-Wow!
When & Where
Camp Dodge
Friday 02-26-2021 5:30 PM CT to
Sunday 02-28-2021 10:00 AM CT
Past