Event Details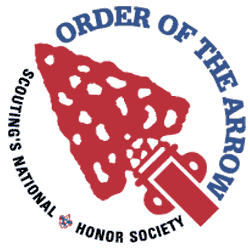 Ma-Ka-Ja-Wan Lodge 40 Order of the Arrow - 2018 Fall Conclave
WHAT: This is your chance to complete the Ordeal, attain Brotherhood membership, and to have fun with your fellow Order of the Arrow members.
WHEN: Sept 21 and 22
WHERE: Camp Crown, 11651 304th Avenue (County Road B), Trevor, WI 53179
ORDEAL CANDIDATES: BEFORE REGISTERING - CHECK TO SEE IF YOUR ORDEAL CANDIDATE FEES HAVE BEEN PAID. Check with your unit, or email oalodge40@gmail.com.
WHY?
If your fees have already been paid, you do not need to register online.
If your candidate fees have not been paid, you need to register online to participate.
Contact
John Message
OA Lodge Adviser
messagej@comcast.net

David Davies
OA Lodge Adviser
davedavies@me.com

Quinn Ryan
Program Director
Quinn.Ryan@scouting.org
847.748.9154

Northeast Illinois Council BSA
850 Forest Edge Dr
Kasperson Center for Scouting at Morrison Park
Vernon Hills, Illinois 60061
Phone: 847-433-1813

When & Where
Camp Sol R Crown
Friday 09-21-2018 7:00 PM to
Saturday 09-22-2018 9:30 PM
Past