College of Commissioners 2020
Event Details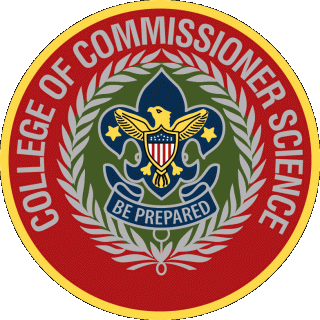 Council's yearly College of Commissioner Science offering degree programs for bachelors, masters and doctoral degree in commissioner science. The purpose of the College of Commissioner Science is to offer commissioners of The Greater Tampa Bay Area Council (and surrounding Councils) of the Boy Scouts of America a vehicle for continuing their education through advanced learning experiences in unit service. The College's objectives are to help commissioners expand their skills beyond those of Commissioner Basic Training and to expand the unit service philosophy. The goal of this experience shall be to promote the increased effectiveness of the individual commissioner. This ongoing training opportunity will benefit new commissioners and experienced Unit Commissioners.
YOU MUST FILL OUT A REGISTRATION FORM FOUND HERE AFTER YOU REGISTER!
COVID Information
Council event attendees, including participants and staff, are required to comply with the Council's current COVID protocols. Failure to do so will result in removal from Council properties and/or events and forfeiture of event registration fees.
All participants must submit a pre-medical event checklist and waiver upon entry, All participants will be health screened upon entry.
All Participants must bring a current BSA Medical form (download here).
The Greater Tampa Bay Area Council is committed to offer our Scouts fun and quality programs in a safe manner. We are adhering to the CDC and ACA (American Camp Association) guidelines as well as working closely with local Health Departments to provide a layered mitigation COVID strategy. Our COVID mitigation strategies are being overseen by the Council Health Supervisor, a board-certified pediatrician. For a complete and up to date list of our COVID-19 mitigation procedures, please visit: https://tampabayscouting.org/covid-mitigation-procedures.
In the case of a positive COVID result among participants at an event, GTBAC will follow the guidance of the local Health Department, which may include cancellation or closure of the event or facility.
When & Where
Bachelors of Commissioner ScienceGreater Tampa Bay Area Council
Saturday 10-31-2020 8:00 AM ET to 5:00 PM ET
Past
---
Doctoral of Commissioner ScienceGreater Tampa Bay Area Council
Saturday 10-31-2020 8:00 AM ET to 5:00 PM ET
Past
---
Masters of Commissioner ScienceGreater Tampa Bay Area Council
Saturday 10-31-2020 8:00 AM ET to 5:00 PM ET
Past