NOAC 2024 University of Colorado Boulder
Event Details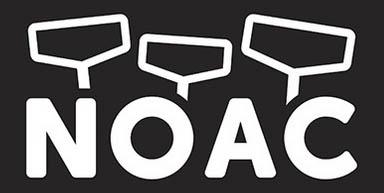 NOAC 2024
National Order of the Arrow Conference
University of Colorado Boulder, CO
July 29 - August 3, 2024
Pre-Registration FAQs for NOAC 2024 https://www.amanginacha.org/fs/page/001815/pre-registrationfaqsfornoac2024.pdf
Check out the National Website https://oa-bsa.org/program/events/noac
Amangi Nacha Lodge NOAC Information https://www.amanginacha.org/resources/noac2024/noac2024lodgeinformation
YouTube NOAC 2024 Promo Video https://oa-bsa.org/program/events/noac
YouTube Channel NOAC 2024
$225 Deposit Required
The tentative cost is $1800. Fundraising Patch Sales could also reduce overall cost. Send a message to NOAC@Amanginacha.org to find out about the status of fundraiser patches.
Air Transportation to Denver, CO (we travel as a group, no airline miles please)

Fun Time in Denver & Hotel

Charter Buss

Pre-NOAC Activities, lodging, and food
Lodging at the University of Boulder be in campus dormitories. Food services will be in college cafeterias. The food is of great quality and a lot of it. A typical day at NOAC includes classes in the morning- selected by the participants - afternoon fun activities for the first 3 days and shows at night. The activities and shows can vary from day to day. Classes and activities can range from scuba to American Indian Affairs activities such as dancing and regalia assembly. We will stay in campus dormitories and eat cafeteria food. basically, six days of fun. Think of it as a National Jamboree strictly for Arrowmen.
There are no quotas to attend the 2024 NOAC, but the lodge will be using a youth/adult ratio. There is plenty of room for all to attend regardless of being a youth or an adult. We are also prepared to bring female and male youth contingent members, supported by female and male adult contingent leaders/members.
Lodge NOAC Information Page
Please contact us if you have questions, or want to sign up NOAC@amanginacha.org
Alex Hall NOAC Contengent Leader VC - NOAC@amanginacha.org
Christina Yeung NOAC Contingent Adviser - NOAC@amanginacha.org
Ron Cowen Lodge Adviser - lodgeadviser@amanginacha.org
Payment Schedule

Date Due

Total Required by Date

Required at time of registration before 11/1/2023 after see schedule

$225

October 1, 2023

$450

November 1, 2023

$675

December 1, 2023

$900

January 1, 2024

$1125

February 1, 2024

$1350

March 1, 2024

$1575

April 1, 2024

$1800
When & Where
NOAC 2024University of Colorado Boulder
Monday 07-29-2024 12:00 AM PT to
Saturday 08-03-2024 11:59 PM PT