OA 2023 Winter Fellowship
Event Details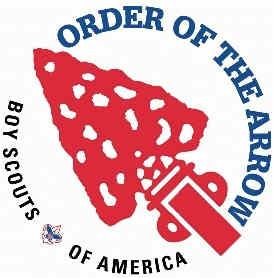 2023 OA Winter Fellowship
March 24-26, 2023
NorCal Adventure Area
15356 Oregon Hill Road, Dobbins, CA 95922
Winter Fellowship will be taking place on March 24-26, 2023, at the NorCal Adventure Area, Dobbins, CA. As many of you know, Winter Fellowship is a huge lodge event where we meet up with all of our brothers for lots of food, fun, and fellowship. Starting with the optional Friday night Dinner for only $5, we have a great line-up of activities in store for this event, there will be Native American Activities, Dance and Drum, Ceremonies, Board Games, Outdoor Games, Indoor Games, Patch trading, and more! It is shaping up to be an awesome event, and I can't wait to see you all there! Shooting Sports Program Activities will be available for purchase during registration and additional onsite. Youth will need to bring the GEC Shooting Sports Permission Slip We are planning to have a Climbing Wall at the Fellowship; you will need to bring the Council COPE and Climbing Release Form with you.
Are you an Ordeal Member?
If so, a special activity has been planned for "YOU"
There will be a Brotherhood Ceremony held at the Fellowship!!!!
So plan to seal your Membership in the Order Of The Arrow with your fellow Scouts.
You will be able to purchase a sash when registering for this event.
All ordeal members who have been a members 6 months are eligible.

Online registration will end March 22th, 2023, at 11:55pm
Instructions for the Winter Fellowship Registration.
Event Fee $25

Optional fees that you can purchase when registering:
Friday Night Dinner $5
Brotherhood Ceremony Fee $25
Shooting Sport Fee $8 **additional Shooting supplies can be purchased at the event
In order to provide Emergency Health Services it is essential that ALL members including adults bring age a copy of their BSA Annual Health and Medical Record & Release Form.
You must have your 2023 membership dues paid. If not, then you can pay them online through this website or pay your dues to the Fellowship.
There is an on-site fee if the registration is not received prior to the event so check the registration deadline date.
How to Register:
A. Register through the Council Secure website and pay $25 with a credit card.
B. If you preregister and delay payment to on-site there is a $5 convenience fee ($5 $25 = $30).
C. If you do not preregister "also ArrowPass members" and show up on site the fee will have a $20 on-site fee added for a total of $45. ($25 $20 = $45)
D. If you are going through the Brotherhood Ceremony there is an additional $25 cost for the Brotherhood Sash.
When & Where
2023 OA Winter FellowshipNor Cal Adventure Area
Friday 03-24-2023 6:00 PM PT to
Sunday 03-26-2023 10:00 AM PT