HAT: Winter (Snowshoe) Backpacking Course
Event Details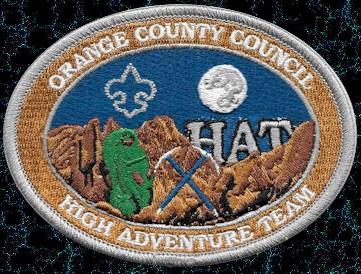 ORANGE COUNTY COUNCIL-HIGH ADVENTURE TEAM ANNOUNCES
WINTER BACKPACKING COURSE…JANUARY 7, 2023.
Have you always wanted to take your Scouts snowshoe backpacking in winter but do not know where to go? Or how to do it? Exciting possibilities exist in the winter wonderland of the mountains of southern California.
This course adds winter weather and resources to the skills you learned in the Basic Backpacking Course. The course topics include: (1) snow travel and snowshoe technique; (2) backpacking with a full pack using snowshoes and poles; (3) winter clothing and footwear; (4) how to camp and sleep in the snow; (5) how to cook and eat in the snow; (6) winter environment and hazards; and (8) ideas on when and where to go with Scouts.
The overnighter snowshoe backpack with instructors will be scheduled on February 18-20 2023, where students and instructors will snowshoe backpack into a backcountry camp somewhere in the local So Cal mountains (possibly the Eastern Sierra if local So Cal snow levels are inadequate). The date and location will be voted on by the students. The trek will be low mileage and low angle snow.
TWO PART COURSE*
Part 1 – CLASSROOM TRAINING SATURDAY JANUARY 7, 2023…10:00 am-5:00 pm Classroom training will be conducted at the IRVINE RANCH OUTDOOR EDUCATION CENTER, 2 Irvine Park Road, Irvine, CA 92869,
Part 2 – OVERNIGHTER HIKE WITH INSTRUCTORS Februray 18-20 2023
COURSE COST: $50…roster limited to the first 10 students who sign up…openings as cancellations occur.
Please see attachment for additional information
When & Where
ClassroomIrvine Ranch Outdoor Education Center
Saturday 01-07-2023 10:00 AM PT to 5:00 PM PT
Past
---
Overnighter February 18-20, 2023TBD
Saturday 02-18-2023 12:00 AM PT to
Monday 02-20-2023 11:59 PM PT
Past