HAT: Non-Technical Ice Axe Course
Event Details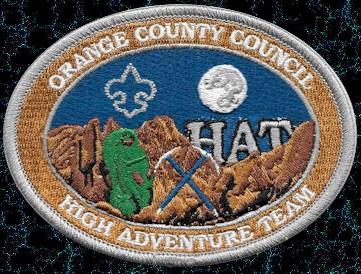 ORANGE COUNTY COUNCIL-HIGH ADVENTURE TEAM ANNOUNCES
NON-TECHNICAL ICE AXE COURSE - January 7, 2023.
THIS IS THE SAME SATURDAY MORNING BEFORE THE WINTER BACKPACKING COURSE
IRVINE RANCH OUTDOOR EDUCATION CENTER
DAY HIKE IN THE SNOW: DATE IN JANUARY/FEBRUARY TBD DEPENDING ON SNOW LEVELS
Are we going to learn how to climb frozen waterfalls in this course? No, of course not! The key phrase in the title of this course is non-Technical. This course will serve as an introduction to low angle snow travel using basic mountaineering ice axe technique, with and without MICROspikes on your boots. No crampons!!!
The course will include (1) anatomy of a mountaineering ice axe; (2) ice axe maintenance and safety; (3) how to carry and grasp an ice axe; (4) ascending low angle snow with an ice axe including climbing in balance, rest step and step-kicking; (5) making a direct ascent using the cane position, stake position, horizontal position; (6) making a diagonal ascent using the cane position, cross-body position, changing direction and traversing; (7) descending low angle snow including plunge stepping, backing down and glissading; (8) stopping a fall including self-belay and self-arrest; (9) introduction to MICROspikes.
The day hike in snow will be scheduled on January or February of 2023, where students will practice ice axe technique on low angle snow with instructors. Students will vote on the date…snow levels pending. Students taking the Winter Backpacking Course will do their ice axe training February 18-20, 2023.
Cost: $20.00...roster limited to the first 10 students who sign up. Additional sign-ups as cancellations occur.
OCC-HAT SUPPLIES ICE AXES FOR STUDENTS
When & Where
ClassroomIrvine Ranch Outdoor Education Center
Saturday 01-07-2023
8:00 AM PT to 10:00 AM PT
Past
---
Day Hike TBD January/February 2023TBD
Sunday 02-26-2023
12:00 AM PT to 11:59 PM PT
Past