Camp Cherry Valley Summer Camp
Event Details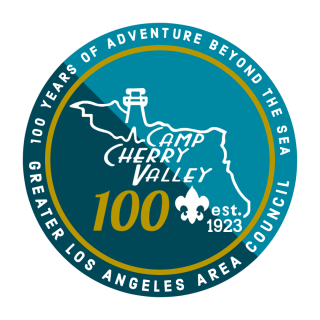 Since 1921, Camp Cherry Valley has provided a life-changing experience to over one-million youth. Located on Santa Catalina Island, Cherry Cove is renowned for its calm, crystal clear waters teeming with marine wildlife. The camp's beautiful protective cove and sandy beach provide an unparalleled aquatic adventure for your Scouts and Units.
The camp offers many water sports opportunities, including world-class snorkeling, canoeing, rowing, sailing, and swimming. The cove is calm, making it a perfect place for lots of fun in the water. Hikes over mountainous terrain, war canoe races, touring an old silver mine, a sea lab with a touch tank so you can learn about local marine life is available.
You will enjoy camping in comfortable platform tents under a unique variety of cherry trees, a dining hall, and more. There are additional programs offered in spring and at the end of the summer for all Scouting and family camping levels.
---
When & Where
Week 1- June 4th- 10th, 2023Camp Cherry Valley
Sunday 06-04-2023 12:00 PM PT to
Saturday 06-10-2023 12:00 PM PT
Past
---
Week 2- June 11th- 17th, 2023Camp Cherry Valley
Sunday 06-11-2023 12:00 AM PT to
Saturday 06-17-2023 11:59 PM PT
Past
---
Week 3- June 18th- 24th, 2023Camp Cherry Valley
Sunday 06-18-2023 12:00 AM PT to
Saturday 06-24-2023 11:59 PM PT
Past
---
Week 4- June 25th- July 1st, 2023Camp Cherry Valley
Sunday 06-25-2023 12:00 AM PT to
Saturday 07-01-2023 11:59 PM PT
Past
---
Week 5- July 2nd- 8th, 2023Camp Cherry Valley
Sunday 07-02-2023 12:00 AM PT to
Saturday 07-08-2023 11:59 PM PT
Past
---
Week 6- July 9th- 15th, 2023Camp Cherry Valley
Sunday 07-09-2023 12:00 AM PT to
Saturday 07-15-2023 11:59 PM PT
Past
---
Week 7- July 16th- 22nd, 2023Camp Cherry Valley
Sunday 07-16-2023 12:00 AM PT to
Saturday 07-22-2023 11:59 PM PT
Past
---
Week 8- July 23rd- 29th, 2023Camp Cherry Valley
Sunday 07-23-2023 12:00 AM PT to
Saturday 07-29-2023 11:59 PM PT
Past