Event Details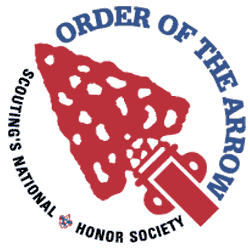 28th Annual FAGES Hike

A Scouts BSA 20-mile hike - 2022

Scouts and Scouters -- do you need a 20-mile hike for the Hiking Merit Badge? Or a prep-hike for your 50-miler? And doing it SAFELY while having FUN plus earn the Fages segment?

Join the Order of the Arrow Yerba Buena Lodge for a day of hiking on the FAGES Trail
Fages is pronounced "Faw-Hace"
Register and pay ONLINE through the link!
Cost: $15.00 per hiker (includes FAGES segment patch and park fees)
Registration on line allows group to get on trail quiker
We strongly encourage online registration as a unit!
Be prepared! Don't leave it until the day of!
BSA Health Forms Parts A, B1, B2 & C forms are required for EVERY hiker!
Turn in valid BSA Annual Health & Medical Records Forms at the Staging Area copied on 8-1/2 x 11 paper
The medical form must be dated after June 4th, 2021. Anything prior to this date would be expired
A completed medical form is:
Part A (1 page)
Part B (2 Pages)
Part C (1 page)
Part C must be signed and dated by your MD, DO, NP, or PA after June 4th, 2021
Health Forms can be found here: https://filestore.scouting.org/filestore/HealthSafety/pdf/680-001_ABC.pdf
Location of Hike Start-End: Wildcat Canyon - Alvarado Staging Area.
Address of entrance to the parking and staging area: 5845 Park Avenue, Richmond CA
7:00 AM - On-site Check-in is at the Wildcat Canyon Alvarado Staging Area (turn-in BSA Health Forms.)
7:00 PM - Hike completion requirement
Lunch Time - At discretion of each unit, NO Lunch provided due to Covid concerns
What to Bring: Bring a pre-filled water container (water refills available on the trail). Bring energy/trail food (GORP, etc.) Bring personal First Aid kit(s). Confirm the weather for proper dress. Please no new boots.
Obey the Scout Motto "Be Prepared". As always "Leave No Trace". Got sunscreen???

Adult Unit Requirement and Hike Pace: Each unit must have two (2) or more adults, who will hike with the unit. Each unit must hike and finish together. Please come with hikers who can finish the 20 miles. The unit must maintain a hiking pace of 30-minutes per mile. If the unit does not maintain a hiking pace of 30 minutes per mile, the unit will be asked to leave the hike. Thank you for your cooperation.
The FAGES Hike is NOT a Novice Hike -- it's a PROVING GROUND.
No dogs or horses are permitted on the hike. See you on Saturday, June 4 , 2022.
Cancellation Policy: If you wish to cancel within two weeks of June 4, 2022, there will be no refund issued*. If you wish to cancel prior to May 21st, the policy is as follows:
30 Days prior is 80% refund. Anything between 2 weeks and 30 days is 50% refund.
*Within 2 weeks of the event refund is at the discretion of the event coordinator or staff adviser. Usually only granted in cases of emergency.
Please email Lodge Adviser if a refund is desired
Event Date is Saturday, June 4, 2022
FAGES 2023: Saturday May 20, 2023 – mark your Unit Calendar.
When & Where
Wildcat Caynon
Saturday 06-04-2022 7:00 AM PT to 7:00 PM PT
Past