San Francisco Bike Rodeo 2023
Event Details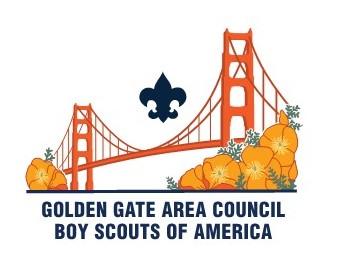 Come to our San Francisco Bike Rodeo! We are excited to partner with the California Highway Patrol, San Francisco Fire Department and many more agencies for this event. At this event youth will:
Learn important bike safety lessons - including how to navigate traffic, use hand signals and ride safely on San Francisco's streets and bikeways.
Have their bike and helmet inspected - mechanics will be on-hand to help scouts adjust their helmets to a proper fit, and inspect their bikes for any safety concerns.
Go for a short bike ride - we'll take the kids (and family members!) on a short bike ride around the Embarcadero, using the protected bikelanes and shared paths.

The first 200 registered Cub Scouts will be awarded a special Golden Gate Area Council Bike Rodeo Activity Patch to wear on their uniform.
If you want to get your youth more comfortable with biking in a group, this is the perfect event!
Important information:
The program offered at all five sessions (10am-11:30am, 11am-12:30pm, 12pm-1:30pm, 1pm-2:30pm and 2pm-3:30pm) is exactly the same and there is a maximum of 60 youth per session
A parent or other responsible adult must accompany their registered youth at all times, except for the short bike ride portion. Family members are welcome for the bike ride portion but are not required to accompany their youth.
Please park your vehicle in the designed parking area (parking is free). You are encouraged to ride your bike to/from the event!
All attendees will be required to sign a liability waiver at the check-in desk
Attendees should bring: Bike, Bike Helmet, Water Bottle, Snack, Sunscreen, Hand sanitizer
This is a free event open to scout and non-scout youth from ages 5 to 17! Those involved in scouting are invited to wear their uniform for this event.
Frequently Asked Questions:
Have questions? We have answers! Check out our FAQ here: https://bit.ly/sfbikerodeofaq
Biking Resources:
We've created a great list of biking resources for families biking in San Francisco. Find it here: https://bit.ly/sfbikerodeoresources
When & Where
All Day VolunteerPier 30/32 (San Francisco)
Saturday 05-27-2023
8:00 AM PT to 4:00 PM PT
Past
---
Morning VolunteerPier 30/32 (San Francisco)
Saturday 05-27-2023
8:00 AM PT to 12:00 PM PT
Past
---
Session 1 (10:00am-11:30am)Pier 30/32 (San Francisco)
Saturday 05-27-2023
10:00 AM PT to 11:30 AM PT
Past
---
Session 2 (11:00am-12:30pm)Pier 30/32 (San Francisco)
Saturday 05-27-2023
11:00 AM PT to 12:30 PM PT
Past
---
Afternoon VolunteerPier 30/32 (San Francisco)
Saturday 05-27-2023
12:00 PM PT to 4:00 PM PT
Past
---
Session 3 (12:00pm-1:30pm)Pier 30/32 (San Francisco)
Saturday 05-27-2023
12:00 PM PT to 1:30 PM PT
Past
---
Session 4 (1:00pm-2:30pm)Pier 30/32 (San Francisco)
Saturday 05-27-2023
1:00 PM PT to 2:30 PM PT
Past
---
Session 5 (2:00pm-3:30pm)Pier 30/32 (San Francisco)
Saturday 05-27-2023
2:00 PM PT to 3:30 PM PT
Past