Heroes Unite! Cub Adventure Weekend
Event Details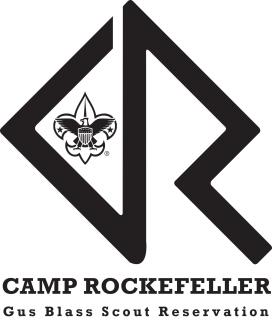 Who Can Attend a Cub Adventure Weekend?
All Cub Scouts and their families are invited to attend any of the Cub Scout Adventure Weekends hosted at Camp Rockefeller. All siblings are welcome to attend and participate in all programs. Please register and pay for all participants ages 3 and up. All adults must have taken Youth Protection Training.
What to expect upon arrival at camp
You and your family can arrive at camp on Friday any time between 5:00PM and 9:00PM or Saturday from 8:00AM to 9:00AM. Upon arrival, you will check in with the Camp Director and turn in all medical forms. You will be assigned a campsite. Once you are checked in with the Camp Director, a camp trailer will take your gear to your campsite while you walk to the site. No vehicles will be allowed in camp.
Program at Camp
The camp offers many activity areas and crafts themed around super heroes. We also offer BB gun and archery ranges. While no program or meals are provided Friday night, there will be snacks available in the dining hall. Saturday kicks off with breakfast at 8:00AM. Program starts at 9:00AM on Saturday and ends after chapel on Sunday.
Frequently Asked Questions
Q: Does our Pack need to sign up for our family to participate?
A: No, this is a family centered event, your family can and should still come even if no one else in your Pack is planning to attend.
Q: When are uniforms worn?
A: Evening flag ceremonies. However, uniforms are not required.
Q: Is dinner served on Friday night?
A: No. We do serve snacks in the dining hall. We encourage you to eat dinner before you arrive at camp. There are plenty of places to eat in Conway.
Q: Can we have a campfire?
A: In general, yes, unless there is a reason to prohibit open fires due to dry or windy conditions. You will be given campfire rules when you check in,
Q: Can we gather firewood?
A: Yes, there is plenty of wood around camp.
DO NOT BRING FIREWOOD FROM OUTSIDE OF CAMP!
Q: What is the food like?
A: We get nothing but compliments on our food. We have a great salad bar, lots of food, and we try to accommodate all dietary needs. Please contact us a week in advance if you have a food allergy or a special dietary need.
Q: Who do we contact with questions?
A: Always feel free to contact the Council Program Director Justin Clark at 501-664-4780, 280 or program@quapawbsa.org.
When & Where
Camp Rockefeller
Friday 11-02-2018 5:30 PM CT to
Sunday 11-04-2018 10:00 AM CT
Past
Contact
Michelle Crawford
divamichelle73@yahoo.com

Chris Phillips
Camp Promotion Chair
chris.phillips@alumni.unc.edu

Justin Clark
Council Program Director
justin.clark@scouting.org
501.664.4780

Little Rock Scout Service Center
3220 Cantrell Road
Little Rock, Arkansas 72202
Phone: 501-664-4780