Camp Rockefeller Summer Camp 2020
Event Details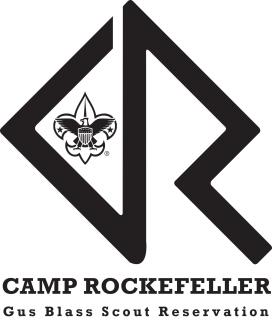 NOTE: Many of you are wondering about our refund policy should summer camp be impacted due to the COVID-19 pandemic. We want to assure you that our normal refund policy has been changed and full refunds will be available if summer camp is canceled or delayed to a date when a previously registered attendee cannot come.
Welcome to Camp Rockefeller in beautiful central Arkansas. Nowhere else in the BSA Southern Region will you find such an amazing opportunity for learning, adventure, and fun. Thousands of Scouts and adult leaders from across the country visit Camp Rockefeller every year.
At Camp Rockefeller all participants have a chance to challenge themselves like never before. Scouts and adult leaders will have an opportunity to participate in shooting sports, swim or learn how to swim, climb "the mountain," fish our lakes and streams, hike through our forests, camp in our tents, view our wildlife, bike through the mountains, boat on our lakes, eat in our air-conditioned dining hall, learn from our staff, and relax in our facilities. Camp Rockefeller is truly the perfect place to get away from it all or get in the mix.
For units who would like to allow parents to have direct access to make payments and/or to select class schedules, click here to learn about the new Parent Portal feature.
For help in how to add classes to a scout's schedule once they are available on March 17, watch this video.
2020 Cost information
Youth Participant: $300 (or $250 Early Bird with $100 payment by April 1 and remaining $150 by May 15)
Adult Participant: $125 (with 1 free adult when 5 youths are registered, an additional free adult when 6 more youths are registered and then, 1 free adult for every additional 10 youths that are registered.)
When & Where
July Week 1Camp Rockefeller
Sunday 07-19-2020 1:00 PM CT to
Saturday 07-25-2020 10:00 AM CT
Past
---
July Week 2Camp Rockefeller
Sunday 07-26-2020 1:00 PM CT to
Saturday 08-01-2020 10:00 AM CT
Past