2019 Council Popcorn Fundraiser Kickoff
Event Details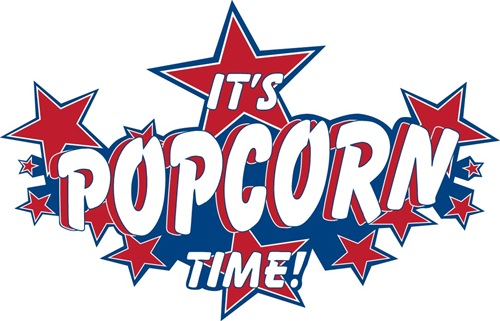 2019 POPCORN KICK-OFF
Join us for the 2019 popcorn kickoff at Grand Canyon Council service Center on Sunday, August 4th, from 2-4PM. We will be discussing best practices, the campaign timeline, changes within the product, how to implement the new Trails End Sales App, storefronts, and answering your questions!
Due to limited seating and the outdoor heat, please only bring your unit kernels and adult leadership. We will not have entertainment or activities available for the youth, so any in attendance will have to join us inside throughout the meeting.
Note that the Scout Shop will be open from 1:00 PM until 4:30 PM in case you need to pick up anything on behalf of your Pack, Troop, Crew, or Ship!
Raffle: We will be raffling off a few banners, Square readers, and a dozen first draft picks of the Council Storefronts. Must be present to be a part of the raffle.
When: Sunday, August 4, 2019, 2-4 PM
Where: Council Service Center - 2969 N Greenfield Rd. Phoenix, AZ 85016
Who: Unit kernels, committee members.
Please be sure to read www.GrandCanyonBSA.org/Popcorn thoroughly before attending the kickoff. This will ensure that we can avoid questions that have already been answered and that we can identify any further potential inquiries that you may have.
Regarding Storefronts: Units are responsible to secure and organize all of their own storefronts necessary to attain their goals. These storefronts should be arranged within your community, at your schools, houses of worship, local VFWs, shopping centers, community festivals, sporting events, and so forth. A template letter to secure storefronts is available on the Council popcorn page, so if you have not yet secured locations for your sale, please start doing so immediately.

The vast majority of Councils do not organize any sort of coordinated storefront effort; Grand Canyon Council does this as a service to our units and to ensure the success of the overall sale. Council organized storefronts, such as Fry's, Cabela's, Safeway, etc. are supplementary, and should not be your first or only source of sales opportunities. With 150+ units selling popcorn, the 200+ locations organized by Council will go quickly if everyone is reaching into the community pot. Please be self-sufficient and not rely on handouts or hard work of others to cover the sales opportunities for your Scouts.
For units that do use Council-organized storefronts, please only take what you can use so that units in need can attempt to sell as well. A rule of thumb is approximately 4 hours for every $1,000 in Show and Sell product that your unit orders, which breaks down to two Scouts selling 6-12 items per hour.
When & Where
RSVP - Popcorn Kick-OffCouncil Service Center - Phoenix
Sunday 08-04-2019 2:00 PM MT to 4:00 PM MT
Past